by Bridget McClure
Monday, August 7th 2017 ST. MARYS – A trail that connects two towns in Elk and Cameron counties was officially opened Monday.
The West Creek Recreational Trail extends for 18.9 miles from the Borough of Emporium to Rathbun in St. Marys.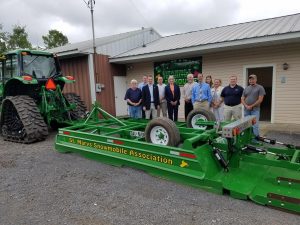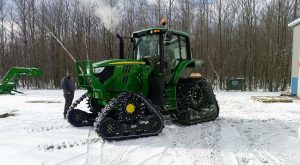 The 13-year project cost approximately $1.3 million, which was funded through DCNR, PennDOT and DCED grants.
The trail also received substantial support from a number of local foundations and volunteer logistical support from the St. Marys Area Snowmobile Association.
"A lot of people may not think of it as an economic development project but it absolutely is," said Scott Dunkleberger, with the Pennsylvania Department of Community and Economic Development.
"I understand that people in Emporium are already feeling the uptick when the snowmobiles pull into the parking lot to have a pizza, beer or whatever it may be."
The trail was originally constructed around 1864 by the Philadelphia and Erie Railroad.
In 2004, the West Creek Recreational Trail Association was organized by a group of local citizens for the purpose of taking title to the rail corridor so that a recreational trail could be developed.
"One of the things DCNR has pledged to do is try to build a trail within 15 miles of every Pennsylvania," said Sara Nicholas, with the Pennsylvania Department of Conservation and Natural Resources. "Trails like this are a very important part of a larger network to get people out and active."
Officials said they are still looking into getting the trail into downtown St. Marys.
Signs, benches, mike markers and information kiosks will be installed in the near future.